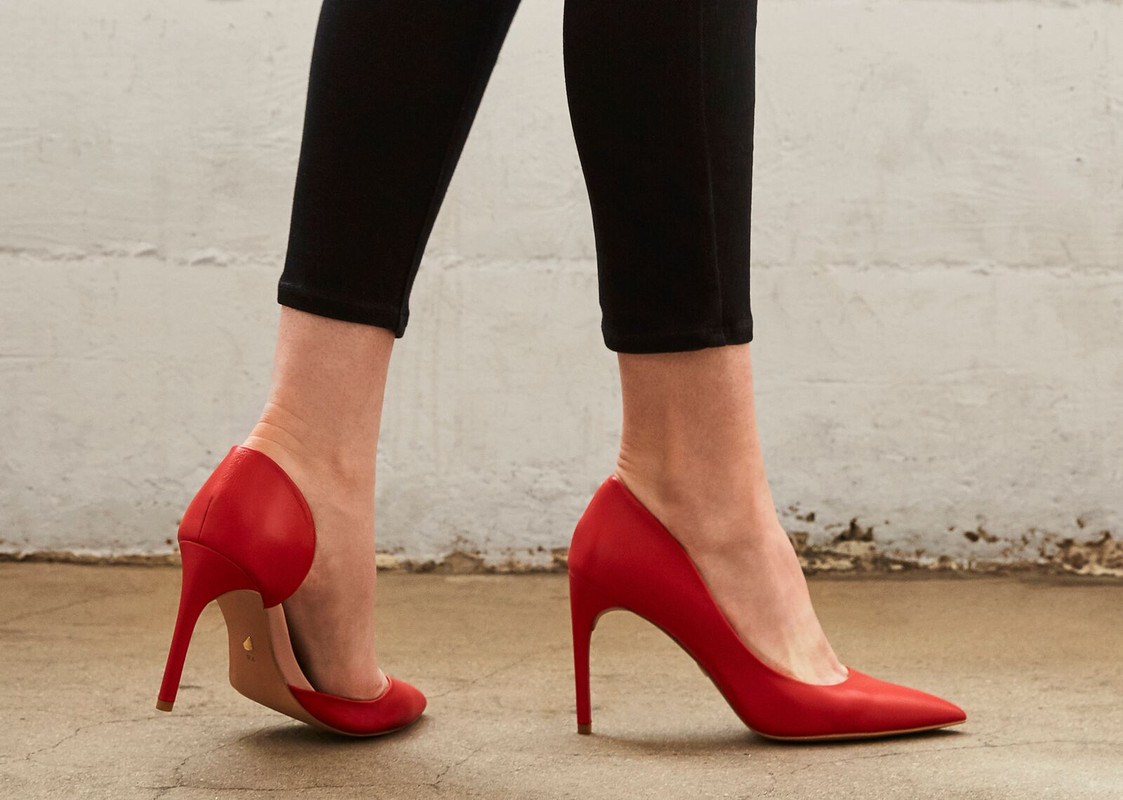 HOW TO STRETCH YOUR SHOES AT HOME
FOUR HELPFUL TRICKS OF THE TRADE
There's almost nothing more difficult to manage than an uncomfortable pair of beautiful shoes. But it doesn't have to be that way. Here are four ways to stretch your shoes.
At Shoes of Prey we have options for narrow and wide shoes, so we can prevent these problems from happening with your shoes. But, regardless of this, you probably have a few of those uncomfortable beautiful shoes in the cupboard, or potentially your beautiful new Shoes of Prey shoes need just a little bit more width, so we thought we'd share a few shoe-stretching techniques with you.
STRETCH WITH ICE

The first tip comes from a YouTube video by Michelle Phan, based on the principle of water expanding when it freezes. Basically you fill up watertight bags with water (I just use ziplock bags), put them inside the toes of the shoes and then put them in the freezer overnight. As the water expands, it will gently stretch your shoes. Do be careful to use tough bags so the water doesn't leak onto your shoe. For a comprehensive tutorial checkout the video here.



STRETCH WITH A BOTTLE

Our second tip for stretching your shoes comes from Belinda. We made her bridal shoes for her wedding and in the lead up to the big day Belinda undertook some of her own shoe stretching at home to make sure these shoes were a perfect fit. She simply selected some bottles that are (kind of) foot shaped, wrapped them in something soft (face washers) and pushed them into the toes of the shoes. Belinda left them overnight and it worked a treat. Some people use potatoes so, you know, whatever works!



STRETCH WITH SOCKS

If you have time and patience on your side, you can also pull on a pair (or two!) of thick socks, pull your shoes on and wear them around the house for the day. The benefit of this one is that wearing the shoes warms up the leather a little bit, which can help the stretching process. To take this a step further, you can use a hairdryer on a low heat to speed up the process. Be careful to test as you go — if it's too hot, it could damage the shoe.



STRETCH WITH A SHOE STRETCHER

A shoe stretcher is something you can buy in case you have more than one pair that needs stretching and it allows you to work on the length and width of your shoes. You can purchase a spray for your shoes first, spray that on, put the shoe stretcher inside the shoe, twist until you feel it reach a snug fit. Then, give it a few more twists (3-4) then leave your shoes overnight and they should feel much better by the morning.
Finally, this isn't so much of a technique as a suggestion — you can have your shoes stretched overnight by your local cobbler. Depending on your cobbler, it could set you back about $15.
OTHER SHOE TIPS YOU MIGHT BE INTERESTED IN: