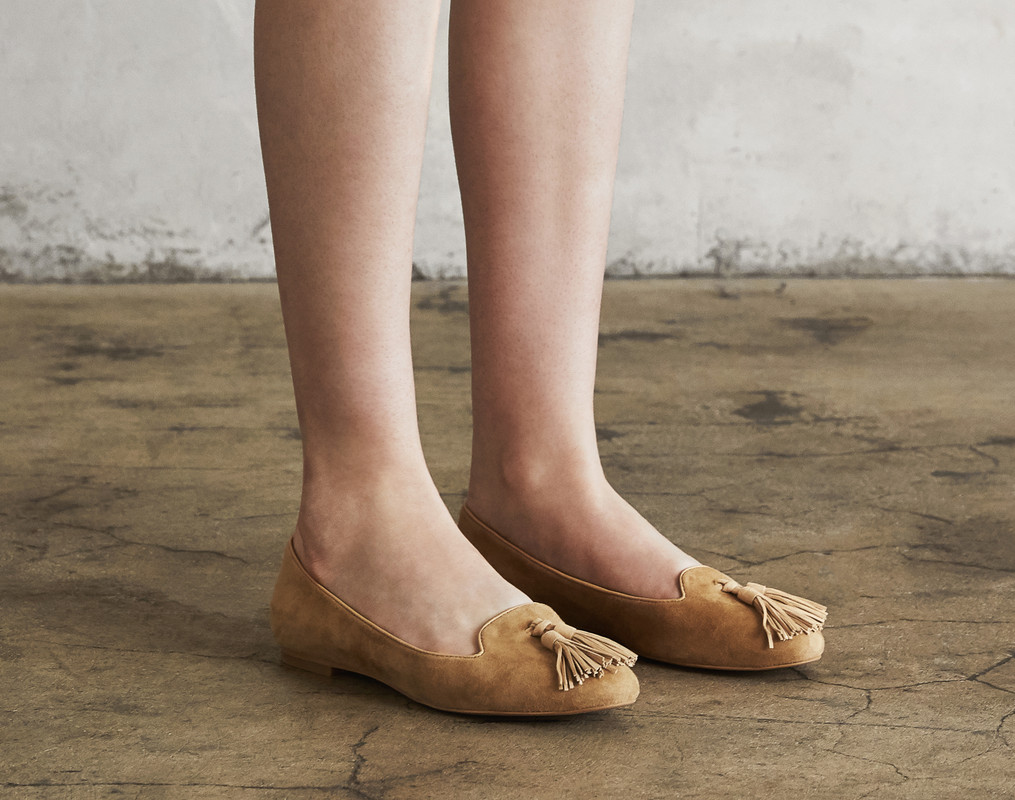 HOW TO STRETCH SUEDE SHOES
3 QUICK AND SIMPLE TIPS TO STRETCH SUEDE SHOES
There's nothing more luxe than soft suede. Despite its comfort qualities, it can be a little snug on first wear. The good news is that suede has more stretch than other leathers, so by trying some of the simple tips below, you'll be showing off those beauties in no time.
1. Stretch your suede shoes with a spray
Using a stretching spray solution is the simplest and most effective way of stretching your shoes. We recommend using the Professional Boot & Shoe Leather Stretch by Footmatters that you can get for $8 on Amazon. Simply spray on the tight areas and wear after application to stretch the shoes to the perfect fit. And what's great about this product is it won't stain your shoes!
2. Stretch your suede shoes with thick socks
You can always break in your shoes by wearing socks and walking in them around the house to relax the material. Typically, suede shoes stretch naturally but if you want a quicker solution - it's time to bring out the hair dryer! Remember when your science teacher told you about heat and how it causes things to expand? Finally, something useful from that high school science subject.
First, you need to cover your feet with one or two pairs of thick socks. Next, put on your shoes and blast the hair dryer on the tight sections of your shoes for a few seconds. You'll want to aim the nozzle on different spots to avoid overheating any particular area (and not burn yourself). Try wiggling your toes and flexing your feet to aid the process. Repeat until your feet slips in easily. This method will stretch your suede shoes a good half-size.
3. Have a professional stretch your suede shoes
Suede is a delicate material so make sure not to overdo it. When in doubt, you can always have your shoes stretched by the professionals. Your cobbler can have your shoes stretched overnight but could set you back about $15.
We know how tempting it is to purchase that last pair in the clearance rack even if it's a size smaller. However, always try to be conscious of the right size so you can wear your shoes comfortably. At Shoes of Prey, we offer a wide range of sizing including half-sizes, wide and narrow widths on some styles, American and European sizing, just to name a few. If you're still unsure of what size to order, send us a quick note and we'll help you figure it out.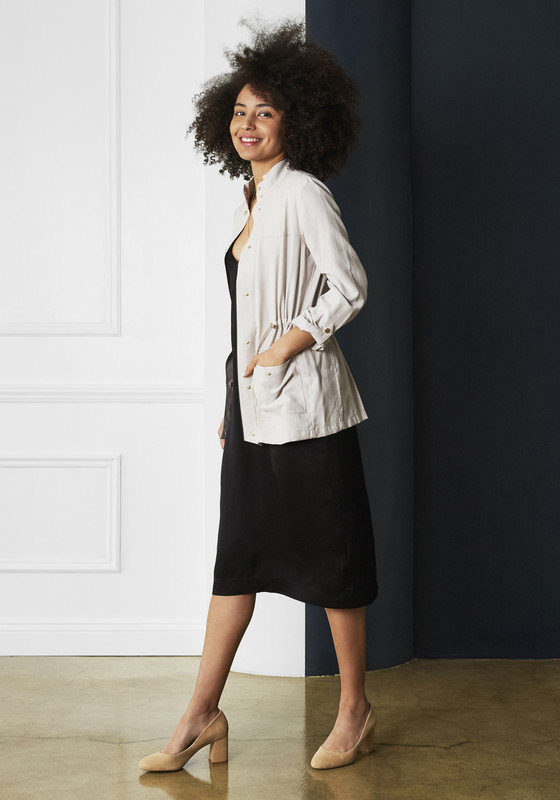 SHOP OUR MOST COMFORTABLE SUEDE SHOES
OTHER SHOE TIPS YOU MIGHT BE INTERESTED IN: